EXPRESS RESIDENCY VADODARA
Hotels » Express Residency Vadodara
Bayleaf
The Multi-Cuisine Restaurant
CANDLE LIGHT DINNER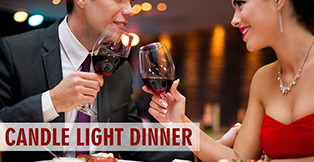 Celebrating a birthday or anniversary? Planing first date or just trying to make an occasion special? Enjoy it all with Special Candlelight Dinner at our romantic restaurants! Designed menu, cosy & romantic seating, dim lightning & soothing lounge music. We will take care of every minute detail to make your experience unforgettable. The best part is that you can have the private cabana either inside the restaurant or on the lawn – as per your mood.
BUY 2 GET 1 MOCKTAIL FREE! – Lunch & Dinner Everyday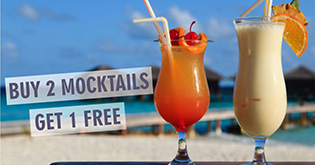 Food and flavours are like sounds and tones that combine to make the language of food. At Bayleaf, our chefs are fluent in all the dialects of Indian and world cuisines delivering mouthwatering dishes that create a sensory delight.
Bayleaf is a place where best of the Indian cuisines meets the rest of the world delicacies. From Kashmiri kebabs to Thai curries, from Punjabi panner to Lebanese falafel, from Hyderabadi biryani to Italian pizza, every morsel at Bayleaf is cooked by the food lovers for the food lovers.
Our chef's recommendations include Cheese & corn tomato soup, Thai coconut cream soup, Lettuce pineapple salad, Chicken Hawaiian salad, Chilli chese toast, Jhinga tandoori, Murgh, Tangdi lazeez, Paneer tikka makhni, Murgh makhni andaz, London house fish and chips, Prawn in hot garlic sauce to name a few.
SELFIE @ BAYLEAF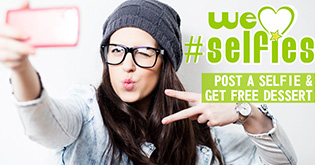 Take selfie with your friends and post it on our Facebook wall or Instagram & tag ExpressHotel (#expresshotel) Right Now!!
Show this picture to the server and enjoy the FREE Dessert.