EXPRESS RESIDENCY VADODARA
Hotels » Express Residency Vadodara
FIORELLA
Fiorella Italian Restaurant : Certificate Of Excellence Book Hotels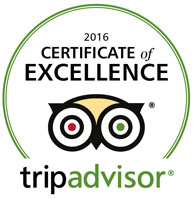 Italian Restorantte & Pizzeria
SPECIAL MANGO MENU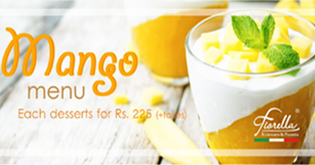 The mango season is here and it's time we had some fun. Fiorella restaurant presents you delicious desserts made from top quality mangoes. Experience the exquisite taste and alluring aroma of our signature mango preparations. Celebrate this summer with us!
CANDLE LIGHT DINNER
Buy Now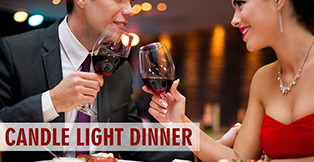 Celebrating a birthday or anniversary? Planning a first date or just trying to make an occasion special? Enjoy any of this with Special Candle Light Dinner at our most romantic restaurants! Designed menu, cosy, romantic seating, dim lighting & soothing lounge music. We will take care of every minute detail to make your experience unforgettable. The best part is that you can have the private cabana either inside the restaurant or on the lawn – as per your mood. Packages starts at Rs. 3000 (+taxes) per couple! Call for reservation – Fiorella 922 788 1062
WEDNESDAY IT'S A LADIES DAY OUT!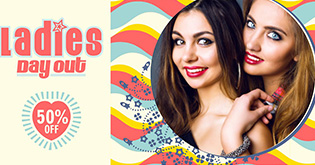 Looking for a hot spot for a LADIES NIGHT OUT in Vadodara? Every Wednesday Night, Fiorella offers a special 50% OFF for all ladies! So gather your girlfriends, it's time for a ladies day out!
Every Wednesday, Lunch (11am – 3pm) & Dinner (7pm – 11pm).
UNLIMITED SUNDAY BRUNCH!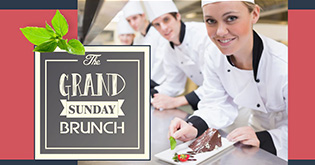 Made-to-Order Sunday Brunch offers personalized service, breaking away from the more mundane buffet offerings. Diners can choose each course from a long list of delicacies and it will be served fresh right out of the kitchen.
Every Sunday, 11am – 3pm
SELFIE @ FIORELLA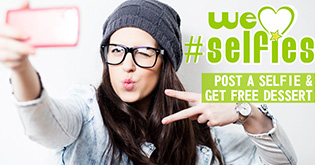 Take selfie with your friends and post it on our Facebook wall or Instagram & tag ExpressHotel (#expresshotel) Right Now!!
Show this picture to the server and enjoy the FREE Dessert.
MANIC MONDAY – BUY 1 GET 1 PIZZA FREE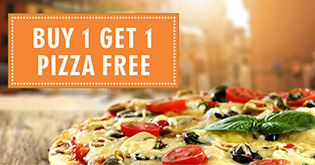 It's time for great pizza… and we've got it! Sit down, relax and watch the Pizzaiolis toss the fresh dough and bake your pizza in the "Wood Fired Brick Oven."
Every Monday, Lunch (11am – 3pm) & Dinner (7pm – 11pm)
Fiorella is a lounge style Ristorante and Pizzeria serving traditional Italian cuisine, along with elegant ambience & trendy lounge music. You can choose to be seated in the patio & enjoy the fresh air along with the authentic Italian food or enjoy the crispy indoor dining area tastefully designed for your comfort. The Chef offers you a wide variety of excellent home-made fresh pastas, brick oven pizzerias, crispy salads, fresh imported cheese and the best seafood, meats & awesome desserts. Little note from the chef & his team "ciao a presto" or "see you soon".